Friday, December 3, EuroCham Vietnam organized the European Night 2021 to mark the resilience of its members and their contribution to Vietnam's fight against the pandemic during the fourth wave of the epidemic in 2021.
The event – held in both Ho Chi Minh and Hanoi in duplex – featured high-level speeches by Mr. Vo Van Hoan – Vice Chairman of the HCMC People's Committee; HE Giorgio Aliberti, EU Ambassador to Vietnam and Head of the EU Delegation; and Mr. Alain Cany, President of EuroCham. It also brought together no less than 13 ambassadors and consuls, presidents of affiliated professional associations, as well as representatives of large European companies and investors.
In a very warm and joyful atmosphere, the event was organized to reconnect business leaders, restore confidence and regain optimism after the difficulties of recent months.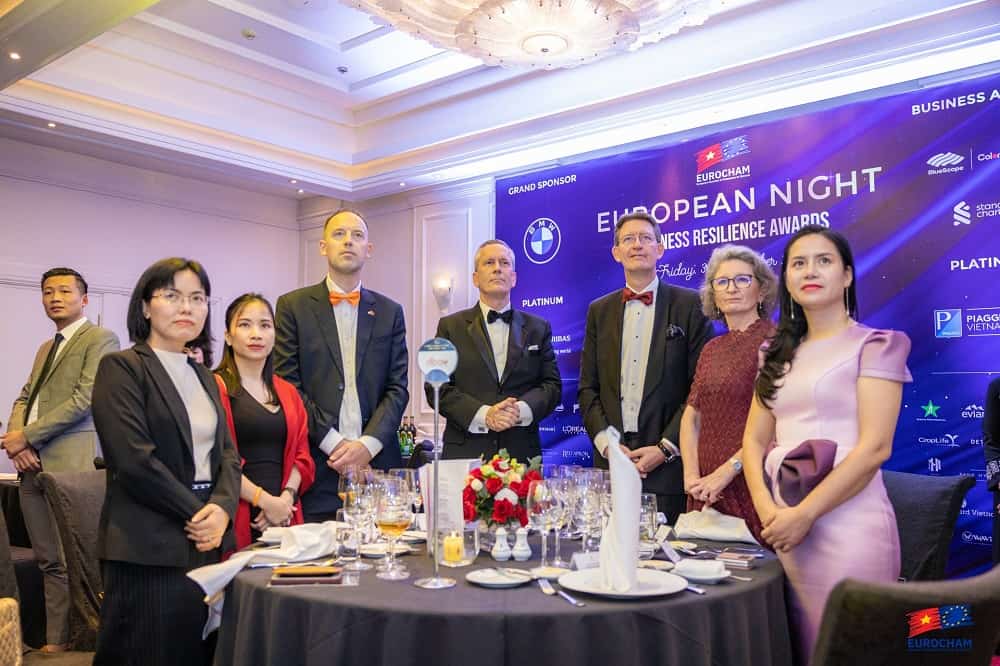 To underline the resilience of European companies during the recent outbreak, as well as to recognize their support for Vietnam during the fourth wave of the outbreak, EuroCham awarded three awards at the event, sponsored respectively by Standard Chartered Vietnam, THACO and NS BlueScope.
Thanks to the dedicated, fair and thoughtful work of our panel of independent judges:
– Mr. Dang Quoc Cuong – CEO, Forbes Vietnam
– Teacher. Dr.-Ing. Thomas Benz – President, Vietnamese German University (VGU)
– Ms. Nguyen Phi Van – President, Vietnam Business Angel Network
– Mr. Guy Balza – Special Projects Consultant, OMG Vietnam
– Mr. Laurence D. Newman – Independent communication consultant
Over 50 nominations were received in total, and two winners were selected for each of the categories.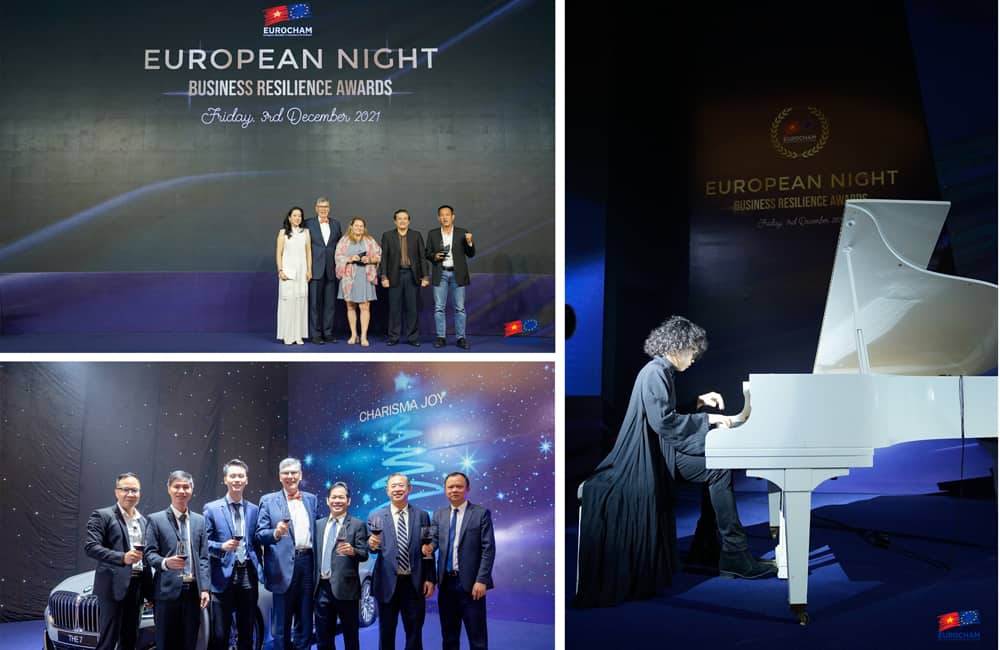 Better management initiative to support workers and their families
– Bosch Vietnam
– From Heus
Best initiative to support Vietnam during the fourth wave of COVID-19
– Annam Group
– Becamex
Best green and sustainable business
The Mekong Orchards
Orlar