CHICO, Calif. – On January 18, Chico Girls Basketball lost to Enterprise by three points. On Tuesday, the Panthers got their revenge against the Hornets, beating them 55-41 on senior night.
Chico honored eight seniors for their dedication to the program. In total, those seniors had 23 of the Panthers' 55 points.
The Panthers wasted no time scoring. Junior Campbell Vieg completed a no-look pass to Rebecca Digmon who finished on the edge. Enterprise responded quickly with a wide-open triple to give the Hornets a 3-2 lead.
Both teams alternated baskets for much of the first quarter. Chico Sophomore Taylee Clements ran into the paint and put it down for two. Next, Enterprise senior Abigail Shoff scored in traffic.
Chico had a slim 23-19 halftime lead, but the Panthers pulled away thanks to a 19-point fourth quarter. Senior Sophie Sims led all scorers with 14 points. Junior Campbell Vieg finished with 11 and Rebecca Digmon scored 10.
With the win, the Panthers advance to 18-7 on aggregate, 7-2 in Eastern Athletic League (EAL) play.
Across town, Pleasant Valley Girls hosted Foothill.
The Vikings led 37-22 at the half. PV Freshman AJ Gambol and Senior Mariah Letcher combined for 23 of those points in the first half, with 13 and 10 points respectively.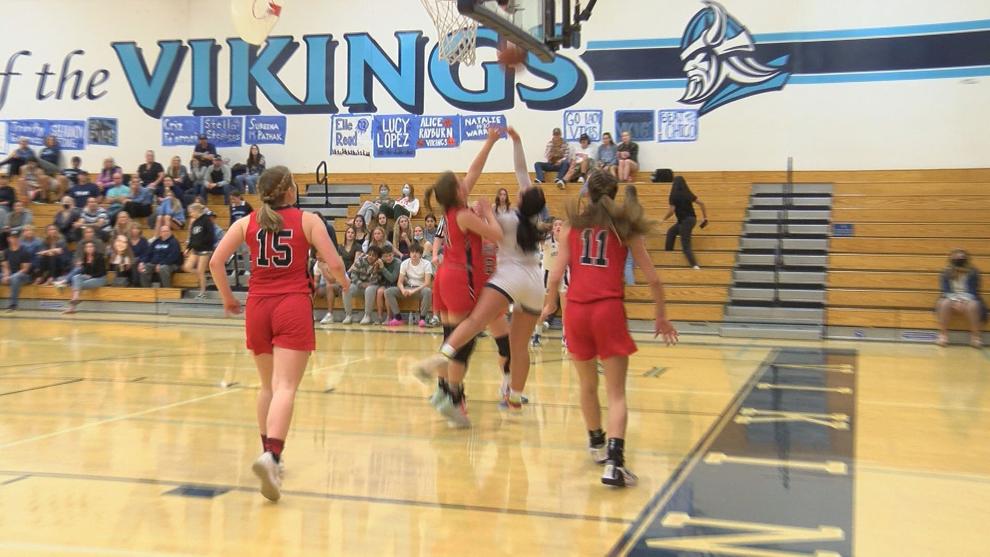 Pleasant Valley earned their 10th straight win and remains undefeated in 2022.
PV Boys nearly doubled Foothill with a 61-32 win. Pleasant Valley remains a perfect 9-0 in the league and has advanced to 24-3 this season.
The Enterprise Boys beat Chico by 15 points last month. On Tuesday, the Hornets beat the Panthers by 21 points, 66-45 in the Finals. Enterprise's 7-3 league record secures them in second place behind PV. The Panthers drop to .500 with a 12-12, 3-6 overall record in the league.
All four teams end their regular season this week. Pleasant Valley and Chico go head-to-head in the second edition of the city-to-city rivalry. Foothill takes on Red Bluff and Enterprise plays Shasta.